Bardstown Rd – Sun Tint, a window tinting company with a 40-year history in Louisville, KY, is reinforcing its stance on public safety through the introduction and emphasis on its advanced protective window films. Resulting from collaborative efforts with esteemed industry frontrunners like 3M, Llumar, Vista, and Madico, these films have been meticulously crafted to address a spectrum of threats, notably break-ins, bullets, and blasts. Urban environments have seen a surge in safety and security challenges in recent years. Recognizing this evolving landscape, Sun Tint's prioritization of these security-centric films showcases the company's unwavering commitment to aligning its offerings with the pressing demands of modern-day urban safety and ensuring the well-being of its clientele and the broader community.
A spokesperson from Sun Tint elaborated on this new initiative: "Our journey from serving Louisville, KY, to extending our expertise to parts of Southern Indiana has been marked by continuous learning and adaptation. We've always prided ourselves on listening to the community, understanding their needs, and evolving accordingly. The integration of these state-of-the-art security films is a reflection of that ethos. It's not just about business growth; it's about growing with and for the community."
In rapidly changing urban environments, safety considerations now encompass more than just addressing current threats. They involve planning for potential future challenges and integrating updated technology and materials. Sun Tint's introduction of these security films responds to this evolving paradigm. This initiative highlights the company's focus on adapting to the dynamic requirements of urban spaces, ensuring that areas where individuals live and work are aligned with current safety standards.
For a more in-depth exploration of the features, benefits, and technical specifics of Sun Tint's security window films now available on Bardstown Rd, interested individuals and institutions are directed to the company's official website: https://www.sun-tint.com/safety-and-security-film.
About Sun Tint
Sun Tint, with a 40-year operational history in Louisville, KY, has consistently provided window tinting services. Their services have evolved, encompassing residential and commercial window tinting, decorative window film installations, and safety and security film applications. Collaborating with reputable brands in the industry, Sun Tint has aimed to maintain the standard of its offerings. The company's approach has been to adapt to and cater to the specific requirements of their clientele.
Sun Tint is at 3210 Bardstown Rd, Louisville, KY.
Media Contact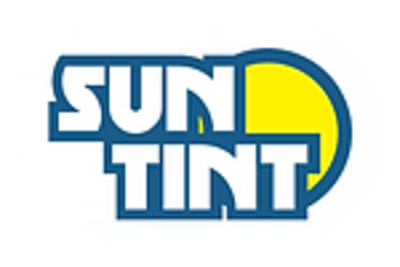 Company Name
Sun Tint
Contact Name
Billy Smith
Phone
502-254-0001
Address
3210 Bardstown Rd
City
Louisville
State
Kentucky
Postal Code
40205
Country
United States
Website
https://www.sun-tint.com/
COMTEX_442902786/2737/2023-11-03T14:55:05